Prof. Dr. Christian Rosenmund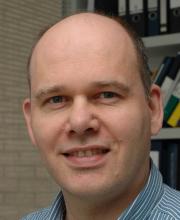 Charite - Universitätsmedizin Berlin
Department of Neurophysiology, NeuroCure
Charitéplatz 1
10117 Berlin
Phone: +49 (0)30 450 539-061,
E-mail: christian.rosenmund@charite.de
Position and Status
Professor of Neurobiology (W3)
Scholarships and awards
2018 - Director, FENS Course: Introduction to synaptic transmission at the central synapse, Berlin, Germany
2018 - Instructor, Advanced Imaging Methods, Bordeaux, France
Since 2015 - Scientific Advisory Board, Department Biomedicine, University Basel, CH
Since 2014 - Board of Trustees of the Schram Foundation, Essen, Germany
2014 - 2018 - Berlin Institute of Health, Coordinator of Collaborative Research Grant 'Congenital Diseases', Berlin, Germany
2012 - 2018 - Reviewing Editor, eLIFE
2012 - 2015 - Speaker of Cluster of Excellence NeuroCure, Berlin, Germany
2010 - 2018 - Speaker and Coordinator of Collaborative Research Center 665 Developmental Disturbances in the Nervous System', Berlin, Germany
2010 - 2015 - European Research Council Advanced Grant
2007 - 2010 - HFSP (Human Frontier Science Program) award # RGP35/2007
2007 - 2009 - International Rett Syndrome Foundation Research grant
2005 - 2010 - NIH HD024064 Synaptic Physiology core facility grant
2005 - 2010 - NIH R01 Research grant NS050655
2005 - 2010 - NIH R01 Research grant NS051262
1999 - 2003 - Heisenberg Stipend
1995 - 1997 - Helmholtz Stipend
1993 - 1995 - Howard Hughes Research Fellowship
1991 - 1992 - Tartar Trust Fellowship
University training and degree
09/1984 - 06/1989 - 3rd Staatsexamen in Pharmacy, Goethe University Frankfurt, Germany, state- licensed pharmacist
Advanced academic qualifications
1999 - Habilitation, Physiology, Georg-August-Universität Göttingen, Prof. Diethelm Richter
02/1993 - PhD in Neuroscience and Physiology, Vollum Institute, Oregon Health Sciences University, Portland, OR USA, Prof. Gary Westbrook
Postgraduate professional career
07/2009 - present - Professor of Neurobiology (W3) at the Charité as part of the NeuroCure Cluster of Excellence, Institute for Neurophysiology, Charité, Berlin
02/2008 - 06/2010 - Full Professor, Department of Molecular and Human Genetics and Department of Neuroscience (joint primary appointment), Baylor College of Medicine (BCM), Houston, TX USA
02/2005 - 06/2010 - Director, Mouse Synaptic Plasticity Core, Mental Retardation Research Center, Baylor College of Medicine (BCM)
12/2003 - 01/2008 - Associate Professor, Department of Molecular and Human Genetics and Department of Neuroscience (joint primary appointment), BCM
1999 - 2003 - Group leader at Max Planck Institute for Biophysical Chemistry
01/1998 - 01/2003 - Principal Investigator and Heisenberg Fellow (2/1999), Department of Membrane Biophysics, Max Planck Institute for Biophysical Chemistry (MPI Göttingen), Göttingen, Germany (Institute Head: Prof. Erwin Neher)
07/1995 - 06/1997 - Helmholtz Fellow + senior postdoc, Workgroup Cellular Neurobiology (Advisor: Prof. Alain Marty), MPI Göttingen
07/1993 - 06/1995 - Howard Hughes Fellow, Molecular Neurobiology Laboratories, The Salk Institute, La Jolla, CA USA (Advisor: Prof. Charles Stevens)
02/1993 - 06/1993 - Postdoctoral Fellow, Vollum Institute, Oregon Health Sciences University, Portland, OR, USA (Advisor: Prof. Gary Westbrook)
Editorships
2014 - Berlin Institute of Health, Coordinator of Collaborative Research Grant 'Congenital Diseases'
2013 - Reviewing Editor, eLIFE
2012 - Speaker of Cluster of Excellence NeuroCure
2010 - Speaker of Collaborative Research Center 665 'Developmental Disturbances in the Nervous System'
Most important publications
Chang, S., Trimbuch T, Rosenmund C (2018). Synaptotagmin-1 drives synchronous Ca(2+)-triggered fusion by C2B-domain-mediated synaptic-vesicle-membrane attachment. Nat Neurosci 21(1): 33-40

Sampathkumar, C., Y. J. Wu, M. Vadhvani, T. Trimbuch, B. Eickholt and Rosenmund C (2016). Loss of MeCP2 disrupts cell autonomous and autocrine BDNF signaling in mouse glutamatergic neurons. Elife 5. pii: e19374. doi: 10.7554/eLife.19374

Rost B, Schneider F, Grauel MK,Wozny C, Bentz C, Blessing A,Rosenmund T, Jentsch T, Schmitz D, Hegemann P, Rosenmund C (2015) Optogenetic acidification of synaptic vesicles and lysosomes. Nat Neurosci. 18 1845-52

Watanabe S, Rost BR, Camacho-Perez M, Davis MW, Sohl-Kielczynski B, Rosenmund, C* and Jorgensen EM* (2013) Ultrafast endocytosis at mouse hippocampal synapses. Nature, 504:242-7 *corresponding authors

Arancillo M, Min SW, Gerber S, Munster-Wandowski A, Wu YJ, Herman MA, Trimbuch T, Rah JC, Ahnert- Hilger G, Riedel D, Sudhof TC and Rosenmund C (2013) Titration of Syntaxin1 in mammalian synapses reveals multiple roles in vesicle docking, priming, and release probability J Neurosci, 33:16698-714

Weston MC, Nehring RB, Wojcik SM and Rosenmund, C (2011) Interplay between VGLUT isoforms and endophilin A1 regulates neurotransmitter release and short-term plasticity. Neuron, 69:1147-59

Xue M, Craig TK, Xu J, Chao HT, Rizo J and Rosenmund C (2010) Binding of the complexin N terminus to the SNARE complex potentiates synaptic-vesicle fusogenicity. Nat Struct Mol Biol, 17:568-75

Chao HT, Chen H, Samaco RC, Xue M, Chahrour M, Yoo J, Neul JL, Gong S, Lu HC, Heintz N, Ekker M, Rubenstein JL, Noebels JL, Rosenmund C* and Zoghbi HY* (2010) Dysfunction in GABA signalling mediates autism-like stereotypies and Rett syndrome phenotypes. Nature 468:263-9 *corresponding authors

Xue M, Lin YQ, Pan H, Reim K, Deng H, Bellen HJ and Rosenmund C (2009) Tilting the balance between facilitatory and inhibitory functions of mammalian and Drosophila Complexins orchestrates synaptic vesicle exocytosis. Neuron 64:367-80

Chao HT, Zoghbi HY* and Rosenmund C* (2007) MeCP2 controls excitatory synaptic strength by regulating glutamatergic synapse number, Neuron 56:58-65


*corresponding authors.