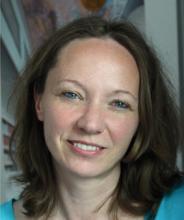 Biochemie-Zentrum der Universität Heidelberg (BZH)
Im Neuenheimer Feld 328
69120 Heidelberg
Phone: +49 (6221) 54-5326
Fax: +49 (6221) 54-4486
E-mail: britta.bruegger@bzh.uni-heidelberg.de
Research Area
Molecular Cell Biology, Biochemistry, Chemical Biology
Position and Status
Professor of Biochemistry / Chemical Biology (W3)
Scholarships and awards
2015               Walter A. Shaw Young Investigator Award in Lipid Research
2000 - 2002    Postdoctoral fellowship (Peter and Traudl Engelhorn Program)
1998 - 2000    Postdoctoral fellowship (EMBO long-term fellowship)
1998               Ph.D. degree with summa cum laude
Academic Education
07/1994 - 10/1998   Ph.D. thesis, Heidelberg University, Heidelberg
09/1993 - 06/1994   Diploma thesis, Göttingen University, Göttingen
10/1988 - 08/1993   Study of Biology/Biochemistry at Frankfurt University, Frankfurt
University Degrees
12/2006   Habilitation (venia legendi) in Biochemistry, Ruprecht Karls Universität Heidelberg
10/1998   Ph.D. in Biochemistry, Frankfurt University
Employment
10/2014 -                 Professor of Biochemistry/Chemical Biology at Heidelberg University Biochemistry Center, Faculty of Biosciences
05/2002 - 09/2014   Research Fellow at the BZH
05/2000 - 04/2002   Postdoctoral research fellow with Felix T. Wieland at the BZH
06/1998 - 04/2000   Postdoctoral research fellow with James E. Rothman at the MSKCC, New
York, USA
Coordinating Functions and Editorial Work
2016 -               Member of the DFG review board Life Sciences - Biochemistry
2014 -               Dean of Studies, Biochemistry
2009 -               Section Editor, BBA Molecular and Cell Biology of Lipids
2010 -               Vice-Chair of CRC/Transregio 83 "Molecular Architecture and Cellular Functions of Lipid/Protein Assemblies"
Hacke M, Björkholm P, Hellwig A, Himmels P, de Almodóvar CR, Brügger B, Wieland F, Ernst AM (2015) Inhibition of Ebola virus glycoprotein-mediated cytotoxicity by targeting its transmembrane domain and cholesterol. Nat Commun. 6:7688.
Björkholm P, Ernst AM, Hacke M, Wieland F, Brügger B, von Heijne G. (2014) Identification of novel sphingolipid-binding motifs in mammalian membrane proteins. Biochim Biophys Acta. 1838(8):2066-70.
Contreras FX, Ernst AM, Haberkant P, Björkholm P, Lindahl E, Gönen B, Tischer C, Elofsson A, von Heijne G, Thiele C, Pepperkok R, Wieland F, and Brügger B. (2012) Molecular recognition of a single sphingolipid species by a protein's transmembrane domain. Nature 481(7382): 525-9.
Trajkovic K, Hsu C, Chiantia S, Rajendran L, Wenzel D, Wieland F, Schwille P, Brügger B, Simons M. (2008) Ceramide triggers budding of exosome vesicles into multivesicular endosomes. Science 319(5867):1244-7.
Haberkant P, Schmitt O, Contreras FX, Thiele C, Hanada K, Sprong H, Reinhard C, Wieland FT, Brügger B. (2008) Protein-sphingolipid interactions within cellular membranes. J Lipid Res. 49(1):251-62.
Brügger B, Glass B, Haberkant P, Leibrecht I, Wieland FT, Kräusslich HG. (2006)The HIV lipidome: a raft with an unusual composition. Proc Natl Acad Sci U S A.103(8):2641-6.
Takamori S, Holt M, Stenius K, Lemke EA, Grønborg M, Riedel D, Urlaub H, Schenck S, Brügger B, Ringler P, Müller SA, Rammner B, Gräter F, Hub JS, De Groot BL, Mieskes G, Moriyama Y, Klingauf J, Grubmüller H, Heuser J, Wieland F, Jahn R. (2006) Molecular anatomy of a trafficking organelle. Cell 127(4):831-46.
Brügger B, Graham C, Leibrecht I, Mombelli E, Jen A, Wieland F, Morris R. (2004) The membrane domains occupied by glycosylphosphatidylinositol-anchored prion protein and Thy-1 differ in lipid composition. J Biol Chem. 279(9):7530-6.
Brügger B, Sandhoff R, Wegehingel S, Gorgas K, Malsam J, Helms JB, Lehmann WD, Nickel W, Wieland FT.(2000) Evidence for segregation of sphingomyelin and cholesterol during formation of COPI-coated vesicles. J Cell Biol. 151(3):507-18.
Brügger B, Erben G, Sandhoff R, Wieland FT, Lehmann WD. (1997) Quantitative analysis of biological membrane lipids at the low picomole level by nano-electrospray ionization tandem mass spectrometry. Proc Natl Acad Sci USA 94(6):2339-44.